How did you spend your Christmas break? Caleb Shumway, a college student from Utah, decided he was going to find a body.
Shumway was interested in solving a five year old cold case over the holiday break from school. He found human remains on Christmas Eve.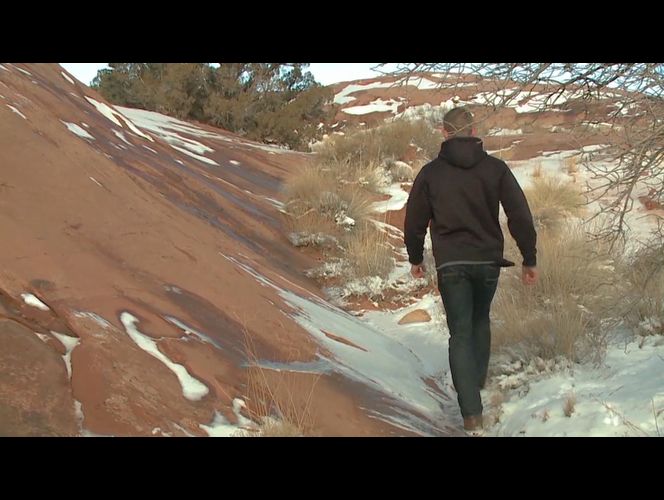 In 2010, Utah State Park Ranger Brody Young was shot near a trail-head in Moab after pulling over a vehicle. Young was able to get back to his radio and call for help. He stated that the shooter had "long, dark hair."
Young was able to injure the shooter, before the individual drove off. The car, found abandoned several miles away, had blood in the drivers seat.
The shooter, later identified as Lance Leeroy Allerano, was suspected of hiding in a small area of back country. A 2010 KSL article reported that a backpack and rifle were found less than two miles from Allerano's vehicle. Investigators also found a bloody cloth, which is believed to be a bandage Allerano used to cover his wounds.
Search crews shrunk in size from over 100 to less than 30 to eventually being called off. In one of the last press conferences about the search, Grand County Sheriff Jim Nyland said:
"He could be in an area, in a cave, far enough where the temperatures wouldn't affect him…At least two of the caves went back in to 60-70 feet back in the rocks. To get in an area like that, the temperature wouldn't bother him that much."
A cave is exactly where Shumway ended up finding the human remains. Shumway's father was a part of one of the original search teams. Caleb, his father, and younger brother went out to search an area of extremely rough terrain to find Allerano.
 After spotting a backpack in the rocks, Shumway climbed up into the rocks and found the remains. While still awaiting confirmation from the medical examiner, Shumway most likely just made $30,000 in reward money over his Christmas break.
What did you do over you school breaks? Let us know!