Most famous people had a place to start and a trust fund to fall back on in case their show business aspirations wouldn't pan out. Yet, many didn't have anything but their dream and unrelenting ambition. Before they became millionaires and gained worldwide recognition, some of the most successful celebrities of our time couldn't even afford a roof over their heads. While a lot of them lived out of their cars, a few future Hollywood stars even spent time in homeless shelters.
We compiled a list of the most impressive "rags to riches" stories about today's top-rated, wealthy famous people. You'd be surprised how many A-listers had truly humble beginnings. For our list, we picked only the wealthiest, most widely-known stars who were once totally homeless.
17. Halle Berry
When she was still trying to book her first gig, Halle Berry didn't have the means to pay for housing. Being all alone in Chicago, she spent many nights at homeless shelters. Halle embraces that time of her life – in a "Readers Digest" interview, she said it showed her that she "could take care of myself and bear through any situation."
Years later, the film producer, TV star, model and actress has one of the most recognizable names and one of the largest fortunes in show business. As a model, Barry has endorsements from Versace, Cote and Revlon. She has acted in at least 40 different movies and received over a dozen awards for her acting. Plus the X-Men movie series alone has made her almost $70,000,000.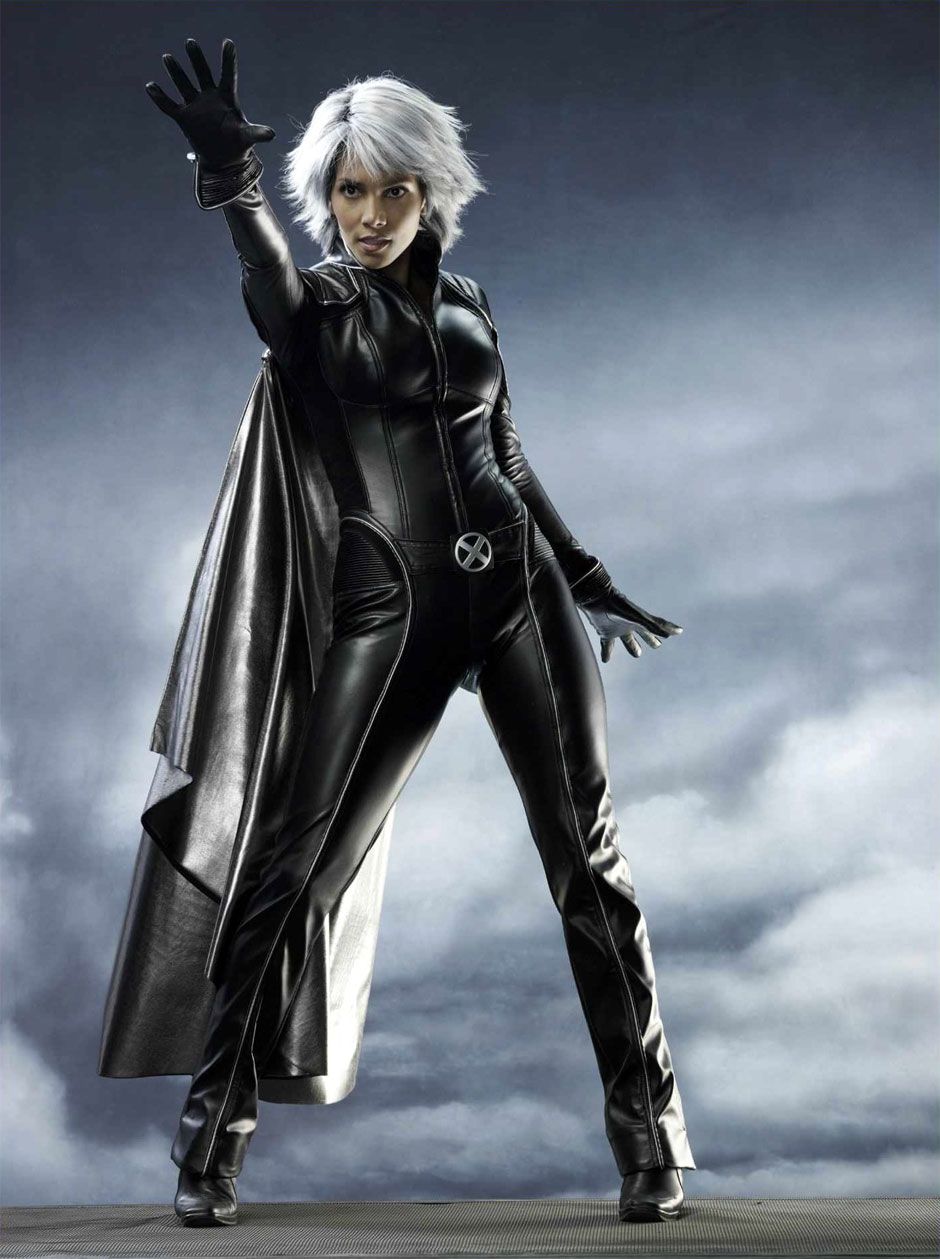 16. Steve Jobs
As a college student, Steve Jobs didn't have a penny to his name. He used to recycle bottles to make a bit of cash and spent most nights crashing on friends' couches. The tech genies said he would walk seven miles to a Hare Krishna temple each Sunday for the free meal. He spent his worst days at a homeless shelter near Stanford.
By 2010, Steve Jobs had become one of the richest people on the planet. Before he passed away in 2011, the Apple creator had an estimated $10.3 billion in assets. Macintosh computers were a hit from the very beginning, not to mention Apple gadgets. The iPhone has been the most popular phone ever since Jobs revolutionized the smartphone market in 2007.
15. Daniel Craig
Best known as Bond (James Bond) from the agent 007 series, Daniel Craig was homeless for years before being discovered. Once upon a time, you could find Craig sleeping on a bench at one of London's many parks. Though he made most of his $95-million fortune from the James Bond movies, the acclaimed actor also starred in "Munich", "The Golden Compass" and "Sylvia", among others.
14. Jennifer Lopez
J. Lo's mother wanted her to go to college, instead of pursuing her dreams of being a dancer. After a huge argument, Lopez left home and spent months sleeping at her dance studio. Needless to say, it's where she spent most of her days as well. Over two decades later, the singer is worth just under $200,000,000 and is immensely famous. Even Lopez's butt made headlines, when it was insured for $27 million back in 2011.
13. Jay-Z
Shawn Carter, better known as Jay-Z grew up in poverty and was no stranger to not having a place to sleep during his youth. Growing up, Carter was one of three siblings in a single-parent home. According to him, he started selling cocaine before finishing high-school, while his older brother committed over two dozen robberies before the age of 18.
Except being among the top-selling rappers, Jay-Z is also a highly successful businessman. His fortune amounts to some $650 million. Last year he purchased Tidal, one of the fastest-growing music streaming services worldwide. Carter drives an $8,000,000 can and lives in a $22,000,000 mansion – something he could only dream of in his childhood.
12. Dr. Phil
Phil McGraw is the most famous psychologist in the world. However, as a kid, McGraw went through quite a rough patch. When he was 12, Phil and his father spent almost a month living in their car. Once his dad finished his internship, things got easier but the TV star still had to work for every dollar of his $335-million net worth.
11. Steve Harvey
After a divorce left him low on funds, Steve Harvey went through a three-year-long bad luck streak. He didn't have a job or a home, spending the large part of those 3 years living in his Ford Tempo. In an interview, Harvey talked about how he "washed up in pool and gas station bathrooms" until the late 1980's, when the talk show host finally booked an appearance on "Showtime at The Apollo". He has since become widely-recognized as a comedian, TV show host and actor, earning over $100 million by 2015.
10. Drew Carey
Drew Carey's father passed away when he was just 8 years old. A few years later, he was sent to see his brother in California but never made the road from Ohio. He was stranded in Las Vegas and had to spend weeks living on the streets. According to him, Carey regularly sold plasma and looked for spare change on the strip to buy boxed Mac & Cheese lunches.
In 2013, Drew Carey's assets amounted to an estimated $165,000,000. As a TV show host, he is arguably the most famous out there. His catch phrase "Who's line is it anyway?" is instantly recognized by people of all generations. Carey was also the host of "The Price is Right" when the show was among the 3 top-rated series on television.
9. Sylvester Stallone
When it comes to film, Sylvester Stallone is an icon. However, the actor, produced, director and writer was once dead broke. He spent two months sleeping on a Port Authority bus station. It was there that he answered an ad to be featured in an adult film. The gig paid $100/day, so Stallone spent two days working there, until he could afford a place to sleep and a way to get his screenplay to the right people.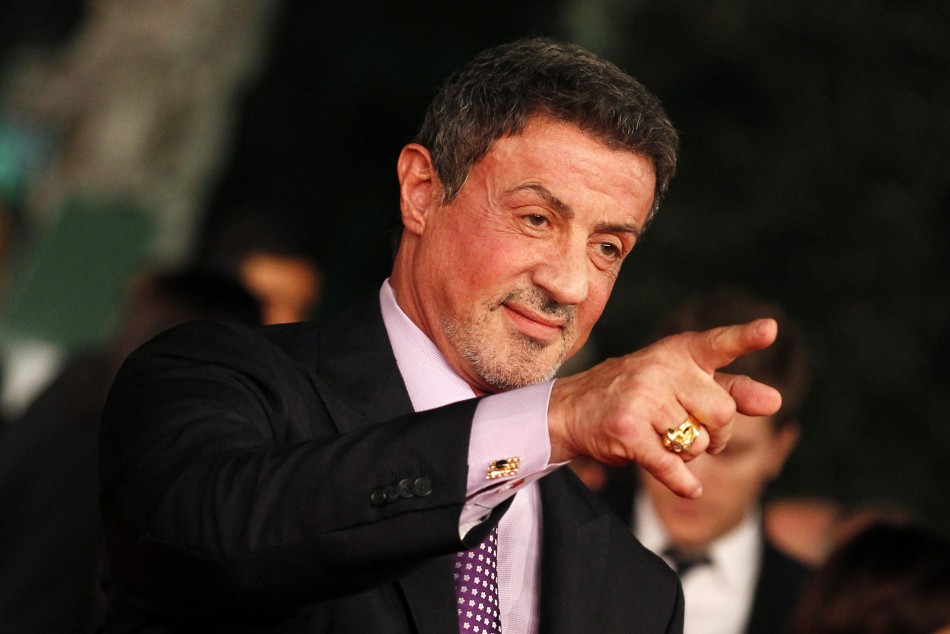 Nowadays, everyone instantly recognizes Rocky Balboa when they see Stallone. The series was directed and produced by Sylvester, just like the "Rambo" movies, which made almost $1 billion combined at box offices. Stallone is now worth about $400 million.
8. Kelly Clarkson
Most people know Kelly Clarkson as "The Original American Idol" because she won the show's first season. What no one knew until a 2011 interview, is that Clarkson was homeless for almost a year before being chosen for the show. In 2001, she lived in her car and spent many nights at local Los Angeles homeless shelters.
After her 2002 victory at American Idol, Clarkson was signed for an album, which went on to sell 4.5 million copies worldwide. Besides being named one of the top 10 vocalists of the decade, she is also a TV sensation, starring in 9 different shows over the course of seven years. Her net worth is estimated to be $29 million.
7. Carmen Electra
Carmen Electra didn't start at rock bottom but she ended up spending a few years down there anyway. Carmen wanted to spend time with her boyfriend after getting back from a Prince tour, while he had other plans. He stole all of her money and split, leaving Electra without a roof over her head. She spent a long time living out of her car before being picked for a role on "Baywatch". Later, she made her name as the star of "Singled Out".
Today, Carmen Electra is worth around $15,000,000. She's a renown actress, musician and is still considered a sex symbol, along with Pamela Anderson. No one's sure what's next for her career but one thing is for certain – somewhere, Electra's ex-boyfriend is feeling like an idiot.
6. David Letterman
David Letterman first came to LA with a dream of being a comedian. He was sure he'd get discovered right away but, fortunately for him (and for TV audiences everywhere), even after being rejected time and time again, he never gave up trying. Letterman's first gig was behind the scenes – writing jokes for Jimmy Walker. Soon enough, "Everybody Loves Raymond" made him an A-list celebrity.
Of course, most people know him as the host of the "Late Show with David Letterman". The iconic political comedy program ran non-stop for over a decade. Letterman's salary totaled $20,000,000 per year. His current net worth is $400 million.
5. Tyler Perry
You'd be hard-pressed to find anyone in the history of film making who is as famous as Tyler Perry. At the same time, no one struggled as much before becoming a successful film maker, actor, TV producer and theater director. Perry started as a playwright, living in his van for months before being signed in Atlanta.
Since 2013, Perry holds the title of most successful film director of all time, including the likes of James Cameron and Steven Spielberg. He is the only film maker with 5 movies being #1 in box offices 5 years in a row. On average, Tyler Perry makes $100-150 million per year from all the commissions and endorsements centered on his movie empire. He's worth a total of $500 million.
4. J.K. Rowling
The top selling author of our time was once desperate and penniless. She wasn't homeless for long but Rowling spent many nights on a park bench. After becoming a mother and wife, she struggled to get published, mostly due to the bias against female writers. She even admitted to being deeply depressed and, at times, suicidal.
Virtually no one missed out on the Harry Potter series. The seven books sold a totally unprecedented 450,000,000 copies world-wide. Though it was targeted at young boys, the novel became a favorite of children, teenagers and adults everywhere. Rowling made over a billion dollars, though she has since given almost half to charity.
3. Colonel Sanders
Though he never ventured into show business, Colonel Sanders is, without a doubt, one of the most recognizable people in the world. The Kentucky Fried Chicken mastermind has his face featured on tens of millions of locations and billions of cardboard buckets. However, before making a fortune in the fast food industry, Sanders had no job, no money and no home. He left home at the age of 10, to escape domestic abuse and roamed the streets for most of his youth.
The first KFC restaurant was funded with a welfare check. He worked harder than most, only becoming a millionaire at the age of 74, when he sold his chain for $3.5 million. In 1997, the franchise was sold again but this time the buying price was quite different – the company sold for $4.5 billion. Now, there's a brand new Colonel Sanders, though the iconic look has been preserved to the nearest detail.
2. Eminem
The "8 Mile" movie tells only a part of the rapper's story. His struggle to fame got much harder after he moved out of his mother's mobile home. He was homeless for months, even while his early hits topped FM radio playlists. Before winning the rap Olympics, Marshal Mathers lived out of his car and sold CDs from the trunk.
Eminem holds a staggering 15 Grammy awards and has sold 172,000,000 CDs all around the world. He has his own XM Radio station – Shade 45 – and his own record label, called Shady Records. Mathers is also the first rap artist to win an Academy Award. After loosing most of his fortune during his 5-year leave, Eminem still holds a $160,000,000 fortune.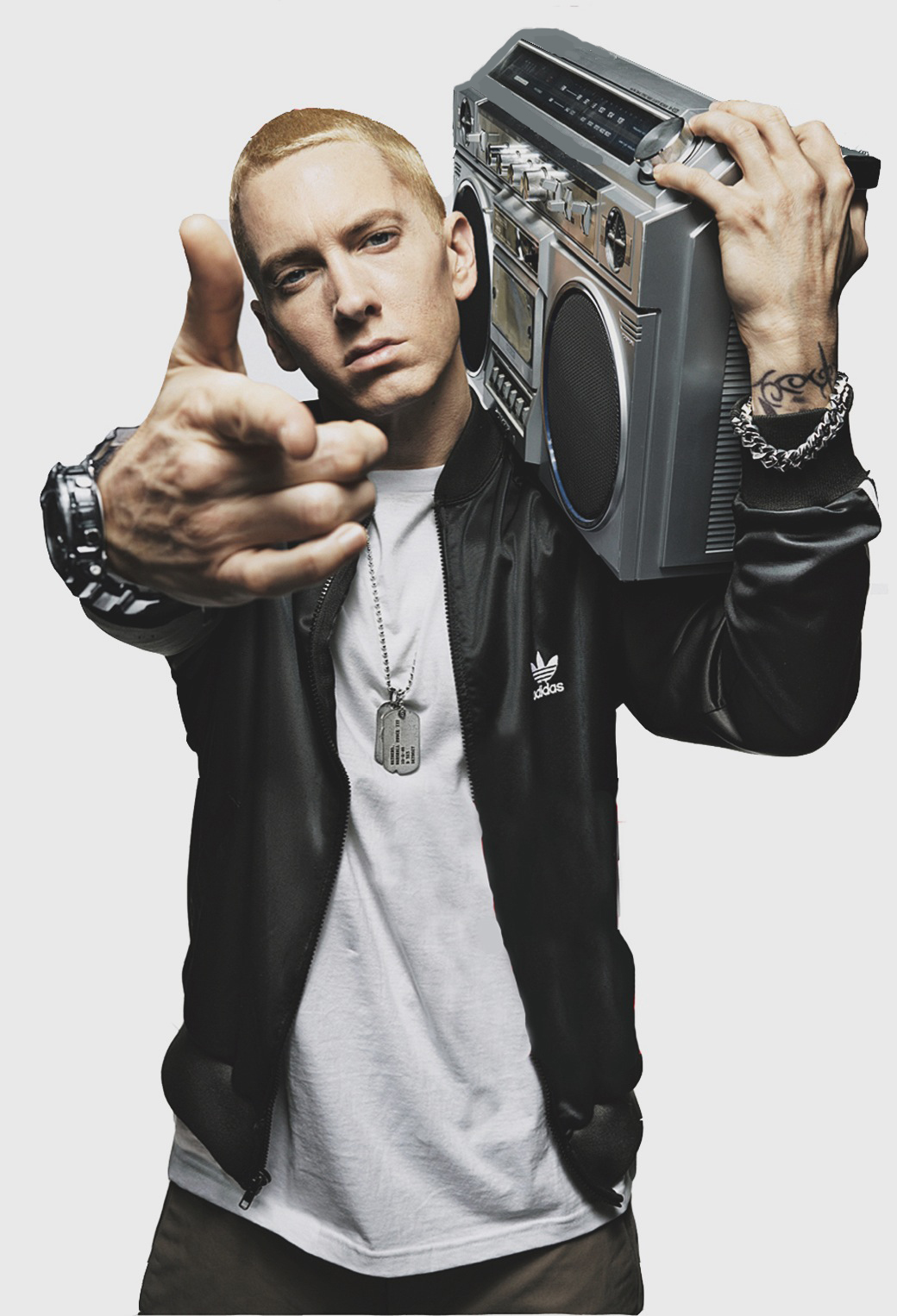 1. Jim Carrey
Before becoming the top paid actor in comedy, Jim Carrey had to bare through quite a rough upbringing. Not much was known about his past until an interview with "Inside the Actors Studio", when Carrey finally spoke about his youth. At the age of 15, he dropped out of school and became a janitor to help support his family. They lived in a van and often went to sleep hungry. Later, they "moved in" to a tent on his older sister's lawn.
Jim Carrey is one of the very few actors who are totally irreplaceable. "Mask", "Ace Ventura", "Dumb and Dumber" and many other films would never have become so widely beloved, if it wasn't for the comedian's iconic performances. Though he is now worth $150,000,000, Carey stays humble and remains his crazy self on camera.