The NBA employs some of the best athletes in the world and highly paid superstar basketball players seem to have it all. From the constant media attention, to endorsement deals to all the trappings that come with a rich and famous lifestyle of an NBA player, who wouldn't envy a life like that? As if all that weren't enough, these men have some the hottest wives and girlfriends on the planet. The old adage goes, "Behind every man is a great woman" but after seeing the wives and girlfriends of your favorite NBA ballers, you may want to change that to, "Behind every great man is a great looking woman". Read on to find out more about the 30 hottest wives and girlfriends of the NBA.
1. Johanna Lundback,
Girlfriend of Jonas Jerebko (Boston Celtics)
When you hear the words Swedish model it sounds like more of a cliché than a NBA baller's reality. But a Swedish model doesn't sound so far-fetched to Boston Celtics Power Forward-Small Forward Jonas Jerebko who has managed to snag one of the most beautiful women to ever grace the catwalk. Jerebko has been happily dating Swedish model Johanna Lundback and any man could see why. Her striking good looks and svelte model body make her a standout among other beautiful NBA wives and girlfriends. Johanna has graced the covers of numerous international magazines and has walked the catwalk for renowned designers during her impressive career.
2. Amelia Vega,
Wife of Al Horford (Atlanta Hawks)
Al Horford of the Atlanta Hawks may be one of the most talented players in the NBA but his girlfriend is quite literally the hottest in the Universe. To call Amelia Vega beautiful would be an understatement as she was recently the first Dominican woman to earn the title of Miss Universe. Not only is Amelia gorgeous on the outside, she also boasts a beautiful singing voice and has been featured on numerous recordings. Al clearly knows a good thing when he sees it and the couple married on Christmas Eve 2011. Forget hottest NBA wife on the planet, she is the hottest in the Universe.
3. Carol Seleme,
Girlfriend of Kenneth Faried (Denver Nuggets)
Anyone who does a quick search of the internet for images of Carol Seleme will instantly see why she had to be included on this list of hottest NBA wives and girlfriends. Carol Seleme is the girlfriend of Denver Nuggets Forward-Center Kenneth Faried and to say she is hot would simply be an understatement. Pictures do not do her justice and it's rumored that she is even more stunning in person. This twosome prefers to keep their relationship very private so you will not see many photos of them together. We totally understand why Faried wants to keep her all to himself.
4. Ayesha Curry,
Wife of Stephen Curry (Golden State Warriors)
The world may not have known about Ayesha Curry prior to the 2015-2015 NBA season but after her husband Stephen Curry led the Golden State Warriors to victory in the NBA Finals, she is pretty much a household name now. Not only do people know who she is, they often comment on how incredibly hot she is. Ayesha and Stephen often post pictures of their growing family on social media and they seem to have the relationship people dream of. It appears that the Curry clan is winning all the way around.
5. Robin Van Vilet,
Wife of Gordon Hayward (Utah Jazz)
Nothing is sexier than a woman with her own successful career and a beautiful exterior to match. That is exactly what the wife of Utah Jazz Guard-Forward Gordon Hayward has in his wife Robin Van Vilet. With her doe-like brown eyes and sparkling smile, we see why Hayward and Vilet only dated for about 5 months before deciding to tie the knot. Hayward often posts pictures of his lovely wife on his social media pages and he is clearly proud to show her off. We can't blame him.
6. Kristen Blake,
Wife of Steve Blake (Detroit Pistons)
What could be better than being a part of an NBA team? Well just ask Detroit Pistons Guard Steve Blake who is married to the drop-dead gorgeous Kristen Blake. Kristen is one hot NBA wife with flowing blonde locks and a hot body that she often shows off in curve hugging dresses. Kristen frequently accompanies her husband to events and we must say, she makes an excellent date for any occasion.
7. Robyn Crowley,
Girlfriend of Chandler Parsons (Dallas Mavericks)
Dubbed one of the hottest NBA girlfriends by several media outlets, Robyn Crowley mysteriously manages to stay under the radar. Even though she has been dating Chandler Parsons of the Dallas Mavericks for a while, she is not exactly starved for attention. The native Texan is beautiful can be seen on her Instagram posting steamy vacation pictures flaunting her tight and toned bikini body. Chandler is one lucky guy and he sure knows how to pick them!
8. Jessica Olsson,
Wife of Dirk Nowitzki (Dallas Mavericks)
Born in Sweden, Jessica Olsson scored big points in the eyes of her husband, NBA veteran Dirk Nowitzki of the Dallas Mavericks. The two dated for a short time then went on to get married in 2012. Jessica and Dirk even had two wedding ceremonies – one in Dallas, Texas and one in Dirk's home country of Germany. Beautiful Jessica also has an eye for all things gorgeous and she is currently an art gallery director in the Dallas area. Dirk has been quoted as saying Jessica is the best thing that has happened to him and judging by the looks of her, we would have to agree.
9. Brandi Garnett,
Wife of Kevin Garnett (Minnesota Timberwolves)
2004 seems to be the year of choice for world-famous athletes to get and stay married. Minnesota Timberwolves Forward-Center Kevin Garnett tied the knot with his wife Brandi Garnett that same year and they are still going strong. Brandi had no trouble making the hottest NBA wives and girlfriends list as she is easily one of the most attractive wives of the NBA. She is often seen working the red carpet with her husband looking flawless next to the NBA baller.
10. Iggy Azalea,
Girlfriend of Nick Young (L.A. Lakers)
Australian-born Iggy Azalea burst onto the music scene as the protégé of rap icon T.I. She managed to score two top ten hits, virtually making her an overnight success. Part of her appeal was not only her catchy rap lyrics but also her gorgeous face and physique. Iggy also managed to catch the eye and capture the heart of NBA Baller Nick Young of the Los Angeles Lakers. Iggy flaunts her exotic looks and sex appeal so fabulously it is no wonder Nick Young could not say no. Their nuptials are planned for early 2016.
11. La La Anthony,
wife of Carmelo Anthony (New York Knicks)
La La Anthony is of course married to New York Knicks (position) Carmelo Anthony. La La is a Latina beauty that also has brains and business savvy to match. She is a quite successful businesswoman and represents her man well wherever she goes. Most fans may have been introduced to La La when she starred on her hit reality show "La La's Full Court Life" which aired on the cable network VH1 for an impressive five seasons. Carmelo and La La even took things a step further when they chronicled the days leading up to their marriage on "La La's Full Court Wedding", which also aired on VH1. La La and 'Melo, as she affectionately calls him, share a son together. But not to worry, giving birth did not affect her hotness one bit. La La's sex appeal remains fully intact and she is often seen looking as gorgeous at ever at celebrity events.
12. Gabrielle Union
Wife of DeWayne Wade (Miami Heat)
First on our list is Gabrielle Union. That's right, this sizzling hot actress is a basketball wife too! Gabrielle tied the knot with Miami Heat Guard DeWayne Wade in 2014 at a posh Miami location. Gabrielle Union is one of the sexiest NBA wives around. What is even sexier is that she is a bona fide star in her own right with her own successful television and film career. If you would like to see her hotness on a more regular basis, you can catch her as the lead character on BET's hit show 'Being Mary Jane'. Gabrielle can also be seen courtside cheering her man on with her gorgeous smile and infectious humor. Now what's hotter than that?
13. Katrine Saltara,
Wife of Chris Copeland (Milwaukee Bucks)
Katrine Saltara caught the attention of Milwaukee Bucks Forward Chris Copeland. Fans may remember that Copeland and his lady made the news while they were still dating. The two were the subjects of a late night knife attack in after leaving a New York City hotspot in April of 2015. Thankfully, both Copeland and Salter survived the stabbing attack and Katrine stood by Chris's side throughout the ordeal. Chris and Katrina were later married. The stabbing incident has definitely brought the two even closer together, proving their love story is much more than skin deep. Chris Copeland's jersey number is 9 but his wife is clearly a 10.
14. Adrienne Williams-Bosh,
Wife of Chris Bosh (Miami Heat)
Adrienne Bosh married Miami Heat Chris Bosh in a lavish ceremony in 2011. She is arguably one of the most beautiful basketball wives to make the list. With a successful career separate from her husband's, good looks and a petite frame, it would be fair to say Adrienne Bosh has it all.
15.Tori Crawford,
Wife of Jamal Crawford (L.A. Clippers)
Guard-Forward for the Los Angeles Clippers, Jamal Crawford married his longtime girlfriend Tori in August 2014. Jamal often shows off his beautiful wife on his social media pages. It is clear that he is proud to call such a beautiful lady his wife.
16. Jordan Craig,
Girlfriend of Tristan Thompson (Cleveland Cavaliers)
Tristan Thompson is a member of one of the hottest teams in the league – The Cleveland Cavaliers. His girlfriend Jordan Craig is equally hot. Jordan is a successful model and businesswoman that owns her own hair extension line. Though Tristan has been linked to other women in the past, Jordan seems to be the one who has his heart. Both Tristan and Jordan seem to love showing each other off on their Instagram pages on a regular basis and we are here for it. This is one hot couple.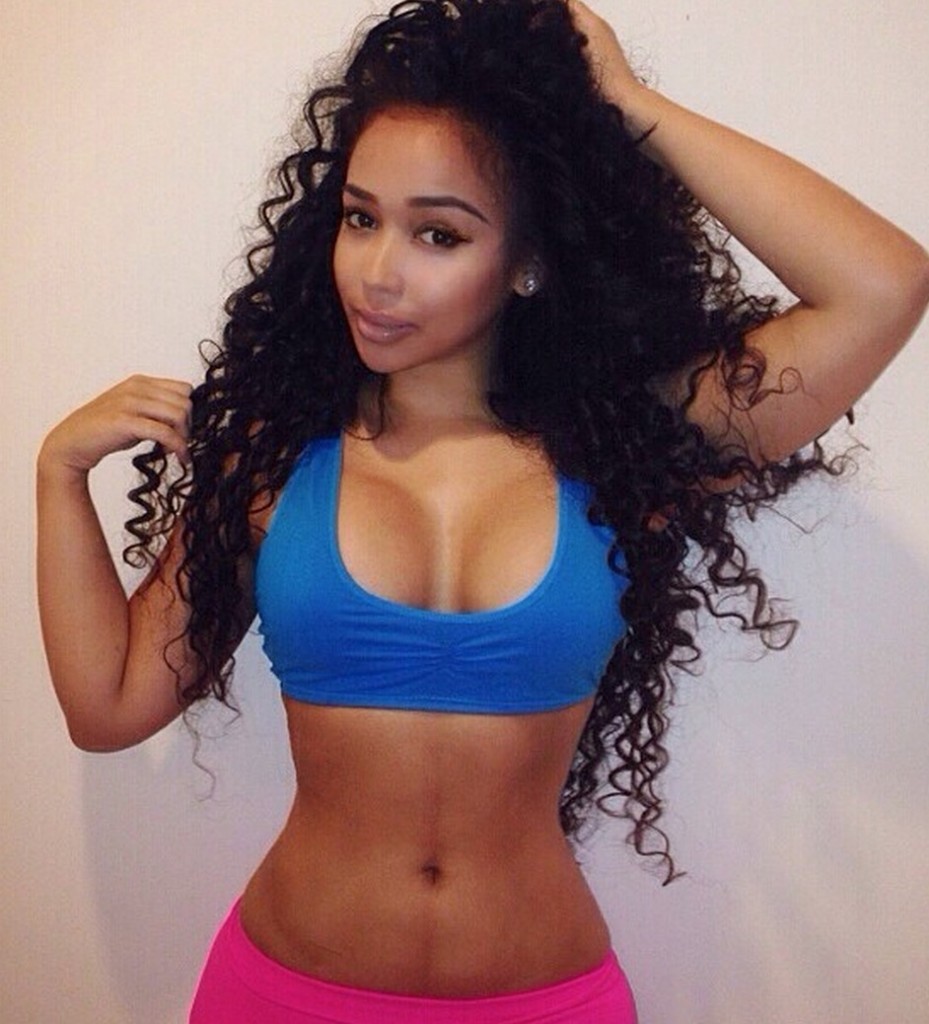 17. Lauren Lisoski,
Wife of Channing Frye (Orlando Magic)
Channing Frye is used to heating things up on the court as a Forward-Center for the Orlando Magic. His personal life is also pretty hot thanks to his gorgeous wife Lauren Lisoski.
18. Courtney Webster,
Wife of Martell Webster (Washington Wizards)
Married in 2010, Martell Webster of the Washington Wizards sees more than just a pretty face in his wife Courtney. He credits her with keeping him grounded but we are sure it does not hurt that she is wonderful to look at too. With beautiful eyes, a dazzling smile and a heart of gold, Courtney Webster is definitely one of the hottest NBA wives around.
19. Lauren Prothe,
Wife of Nene Hilario (Washington Wizards)
Power Forward-Center Nene Hilario of the Washington Wizards is used to greatness since his team is owned by none of than basketball legend Michael Jordan. So it is no wonder that Hilario's wife is also a vision of greatness. Nene married Lauren Prothe in 2009 after 2 years of dating. But Lauren is not just a pretty face, as she was right by her husband's side as he battled cancer. Lauren is a great example of a person who is beautiful both inside and outside.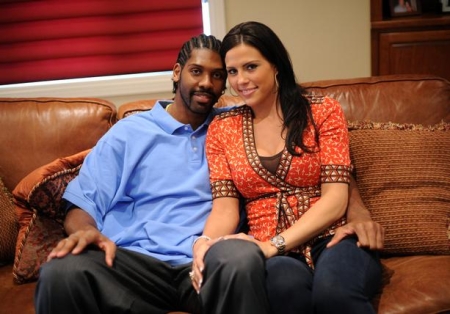 20. Morgan,
Girlfriend of DeMarcus Cousins (Sacramento Kings)
Known only as Morgan, the girlfriend of Sacramento Kings Forward-Center DeMarcus Cousins rarely says speaks publicly but with looks like hers, she does not really have to. In fact the most exposure she gets is on Cousins' Instagram page where she is regularly featured as his #WCW (Woman Crush Wednesday). With her beautiful skin tone and beach-worthy physique, it is pretty easy to see why DeMarcus has a serious crush on Morgan.
21. Savannah James,
Wife of Lebron James (Cleveland Cavaliers)
Every King needs a Queen and it just so happens that King James found his while he was still a high school student. Even back then the Cleveland Cavaliers Small Forward had an eye for beauty and he even took Savannah to Senior Prom. Savanna shows up from time to time to root her man on from courtside seats but she spends a lot of time at home tending to their sons. She is also a humanitarian and often helps her husband with various charities. Savannah is often seen out with King James looking flawless as usual and word on the street is that she is also one of the sweetest wives in the NBA.
22.Monica Brown,
Wife of Shannon Brown (Miami Heat)
One thing a lot of basketball wives have in common is their own career success. This could not be truer for Monica Brown (who is more famously known by just her first name) as she has dominated the music charts for over 20 years and is gorgeous to boot. Ironically, Shannon Brown met Monica on a video set in 2009. Though she is 6 years older than Shannon, even he could not deny how beautiful she is inside and out and the two married 2010.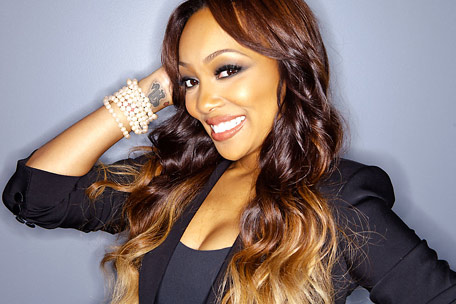 23. Juliet Korver,
Wife of Kyle Korver (Atlanta Hawks)
Juliet Korver is the wife of Atlanta Hawks Shooting Guard-Small Forward Kyle Korver and she is quite a stunner. Not the stereotypical trophy wife, Juliet sports a short hairdo but pulls it off quite well. Though being married to an NBA superstar has its perks, Juliet is a has managed to carve out her own path. She is signed to a lucrative music contract with Virgin Records and even has the 2005 hit single "Avalon" to her credit. Married in 2011, the Korvers make one good-looking power couple.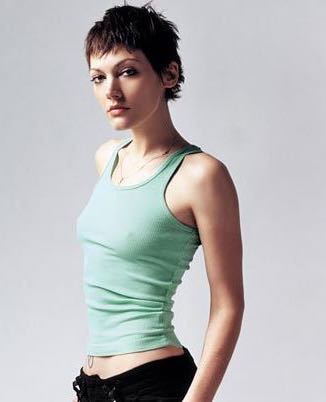 24. Teyana Taylor,
Girlfriend of Iman Shumpert (Cleveland Cavaliers)
Another hottie that is sure to make men everywhere swoon is Teyana Taylor. She is the girlfriend of the Cleveland Cavaliers Shooting Guard Iman Shumpert and they recently announced that are expecting their first child in early 2016. Taylor is very petite standing at only 5'2″ but there is a whole lot of beauty in that small package. She was often seen sitting pretty courtside rooting for her man during the 2015 NBA Finals. Teyana is a budding star that has appeared in feature films and even scored the Hot 100 hit "Maybe" in 2014. Looks like Iman Shumpert is a winner on and off the court.
25. Sarah Dunleavy,
Wife of Mike Dunleavy (Chicago Bulls)
Nothing says you are winning like having a beautiful woman on your arm and Mike Dunleavy of the Chicago Bulls proves this to be true. His wife is a stunning blonde who often accompanies him to events looking fabulous. The Dunleavys have been married since 2008 and are arguably one of the best looking couples in the NBA.
26. Anna Schroeder,
Girlfriend of Matthew Dellavedova (Cleveland Cavaliers)
As the breakout basketball star of the Cleveland Cavaliers' 2014-2015 post-season, Matthew "Delly" Dellavedova not only has gritty determination to win – he also has a smoking hot girlfriend. Delly and girlfriend Anna Schroeder have been dating since his college days back in his native Australia. Anna is pretty stunning for a regular girl who shys away from the limelight of the NBA. Fans do not see much of Anna as she is a very private person and we are sure Delly wants to keep her all to himself.
27. Mariana Ginóbili,
Wife of Manu Ginóbili (San Antonio Spurs)
Next up on the hot list is the wife of San Antonio Spurs Guard-Forward Emanuel "Manu" Ginóbili. Married since 2004, they prove that some NBA marriages do in fact last a long time. Mariana Ginóbili is just as beautiful today as she was when she first started dating Manu. With her slender figure, beautiful blonde hair and piercing blue eyes, Mariana always turns heads wherever she goes. Mariana Ginóbili is also from Argentina just like her famous basketball husband.
28. Trisha Nesbitt,
Girlfriend of Harrison Barnes (Golden State Warriors)
What do you get when you mix gorgeous and athletically gifted? You get Trisha Nesbitt, a former high school basketball star that just so happened to attend school with NBA baller Harrison Barnes of the Golden State Warriors. Trisha was at the top of her game in high school and that may have been what initially caught Harrison's eye. Though they have clearly known each other for years, it is not immediately clear exactly when they began seeing each other. What is clear is that she is gorgeous and they could play one hot game of one-on-one together.
29. Tika Pachulia,
Wife of Zaza Pachulia (Dallas Mavericks)
Dallas Mavericks Power Forward-Center Zaza Pachulia may be even luckier since his wife is a knockout with a face and body most women would have to pay a plastic surgeon to attain. Zaza Pachulia met his wife in 2008 and they went on to have a son together. Tika Pachulia has managed to continue looking stunning even after giving birth. Rumor has it that Tika regularly hits the gym and that may the secret to maintaining that smoking hot body.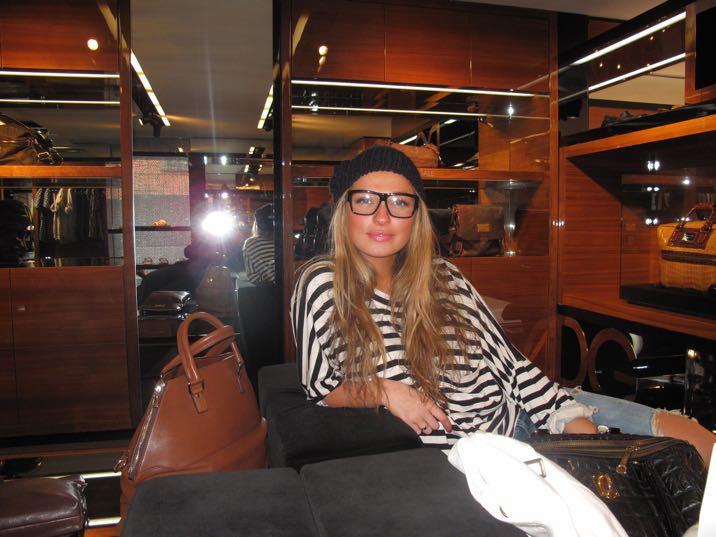 30. Ayahna Cornish-Lowry,
Wife of Kyle Lowry (Toronto Raptors)
A former athlete herself, Ayahna Cornish-Lowry understands the game of basketball from both sides-as a former player herself and as the wife of a current NBA player. Ayahna not only has an athletic history but she also has a banging body and model-like facial features to match. Kyle Lowry, who plays the position of Point Guard for the Toronto Raptors, met Ayahna in high school and the two married in 2014.
31. Randi Ewing,
Girlfriend of Montrezl Harrell (Houston Rockets)
Montrezl Harrell is the 6'8″ Power Forward for the Houston Rockets franchise. He is also privileged enough to date the daughter of one of the greatest players to ever to play basketball – retired New York Knicks baller Patrick Ewing. Randi Ewing is a beautiful woman with drop-dead gorgeous features, including the most adorable dimples. She is also an academic who holds a Master's Degree from New York's prestigious Fordham University. Montrezl Harrell is one lucky guy.
So there you have it, thirty of the NBA's hottest wives and girlfriends. With so many gorgeous women with ties to men in the league this list could go on and on for days. We had to narrow it down to the absolute hottest and these women definitely fit the profile. The lifestyle of a NBA player puts them in fortunate circumstances and they have their pick of women to choose from. From the looks of this list, hotness combined with stellar careers and wining personalities seem to be the formula for a truly hot NBA wife or girlfriend. With their men gone on the road so much, they have to have a strong sense of themselves and find meaning outside of the glitz and glam of the NBA. The women on this list have done that with style and grace. Now that is hot!