Hey Uber! You could save 25% on your next ride to the courthouse!
Uber is one of the most well known car-sharing companies in the world. But its publicity these past few months has not been positive.
According to Uber's website, The Uber Guidelines for Law Enforcement Authorities states that: "Uber is a technology company that has developed an app that connects users (riders) with driver partners who provide transportation to the user. Uber is not a transportation carrier, and does not employ any drivers. Users can use the Uber App to request transportation via their smartphone, the web, or via SMS.  Uber users can choose from a variety of drivers available in his or her location.
At the end of the ride, both the driver partner and user receive a copy of the fare receipt."
Which could actually be a really sound business plan, except that Uber might not be just a technology company.
Who works for Uber?
MSNBC reported, "After the Great Recession, more Americans have filled the vacuum of full-time work and benefits with a patchwork of part-time gigs and projects that increasingly are accessed online and through convenient mobile apps."
People essentially began working for Uber as a way to make ends meet. The idea is that Uber drivers, who designate themselves with small window stickers on their windshields, use their own vehicles and pay for the maintenance and other car essentials, such as insurance and fuel. These drivers are considered as independent contractors in most of the United States, thus unable to receive reimbursement for vehicle costs and no possibility to receive workers compensation in the event of an accident.
The CEO of Lyft, a car-sharing company similar to Uber, stated that many of his company's drivers work only as a way to fill time between "auditions" and "art shows." Basically, people who don't need to work full-time and require flexibility in scheduling.
Why does there seem to be so many lawsuit?
The biggest challenge that Uber faces is finding out who is responsible for what in the event of an incident in one of their cars, or with one of their drivers.
The Uber Legal team has put together several documents on the site that Uber participants must abide by. These documents include a zero-tolerance drug and alcohol policy, prohibiting firearms from both drivers and passengers, an explicit non-discrimination policy, and a code of conduct.
But it seems that these documents have not prevented several crimes that have occurred involving Uber cars. In India, a woman reported being raped by an Uber driver that had picked her up using the Uber app. There are several reports of drivers hitting, assaulting, or screaming at passengers. Passengers attacking drivers. One woman said that Uber had taken money out of her account without informing her of "random fees".
Time.com reported that Uber had hired as many as 25 drivers in Los Angeles and San Francisco with criminal records, despite background checks.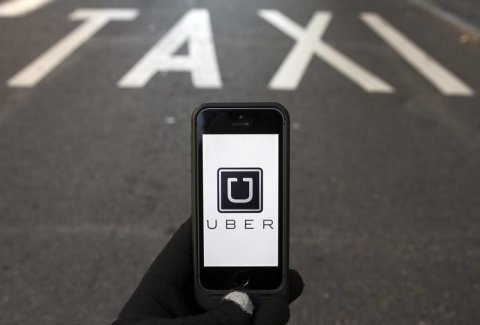 These terrible incidents don't even cover how labor laws and employee rights are violated.
Labor Laws: Uber Violations
The argument made by drivers is that they are controlled far more than any other "independent" contractor. Reports of tips being revoked by the company, nickle and dime-ing fees from drivers, and limits on how long or where a driver can work, cause questions as to who is supposed to protect these contractors from corporate abuses.
"Beyond full-employee status, the plaintiffs are seeking reimbursement for expenses including gasoline and car maintenance costs, which they would normally receive if they had employee standing in California. Drivers for both companies currently are classified as freelancers, and drivers cover such costs themselves." said MSNBC reporter, Kate Rogers.
Two of the biggest lawsuits to involve Uber in 2015 were based in California.
In one of these cases, "U.S. District Judge Edward Chen in San Francisco said California drivers could sue as a group on the question of whether they are employees or contractors, and over their demand for payment of tips that were not passed on to them….
Class action status generally gives plaintiffs more leverage to negotiate a settlement. However, Chen also said Uber drivers who have worked for the service since May 2014 must specifically opt out of an arbitration agreement in order to sue the company.
According to Uber, that means a only a tiny fraction of a potential 160,000 California drivers are eligible to be class members."(Reuters)
The results of the second case stated that drivers are considered employees, but only in California.
Mother Jones wrote an article on one of the lead labor law lawyers in the country, Shannon Liss-Riodan. Liss-Riodan is also one of the attorneys to bring cases against Uber. "Uber's argument is pretty similar to that of the strip clubs. "Uber is obviously a car service," she says, and to insist otherwise is "to deny the obvious." An Uber spokesperson wouldn't address that characterization, but said that drivers "love being their own boss" and "use Uber on their own terms: they control their use of the app, choosing when, how and where they drive."
Some observers have suggested creating a new job category between employee and contractor. But Liss-Riordan is tired of hearing that labor laws should adapt to accommodate upstart tech companies, not the other way around: "Why should we tear apart laws that have been put in place over decades to help a $50 billion company like Uber at the expense of workers who are trying to pay their rent and feed their families?""
Abroad the response to Uber's overreach has been rather different.
Germany banned Uber entirely.
France saw protests against Uber drivers.
The debate over the difference between employee and independent contractor is becoming more public, as more and more people work as freelancers.
The lasting results may be as influential as the major labor law reforms of the 20th and 21st centuries.